Well today I have decided to talk about Jesus Birthday. I went a head and made a home made cake. Celebrating Jesus birth. Because it is so important because God gave us his only begotten son so we can be saved from our sins.
Every year my Mom makes a cake and we sing Happy Birthday to Jesus every Christmas. Well this year I asked my Mom if i could make it with her help! She said YES!! So I choose to make a yellow cake no not a box mix.
First we used this recipe
Basic Yellow Cake
. My Mom made me read the direction's.She also had me measure the ingredients. it was really cool. I had some problems breaking the eggs but Mom helped me get it right. After mixing everything we put it in the cake pan.
Here is Jesus birthday cake fresh from oven. Smells so yummo!
I am so proud it is looking good even without frosting.I can not wait I am so excited!! After it cooled seemed like for ever We started icing it.This is the
butter cream icing recipe
I decided to use blue for boarder because it reminded me of the ocean.I am very proud of this cake. It is the first one I did almost by myself.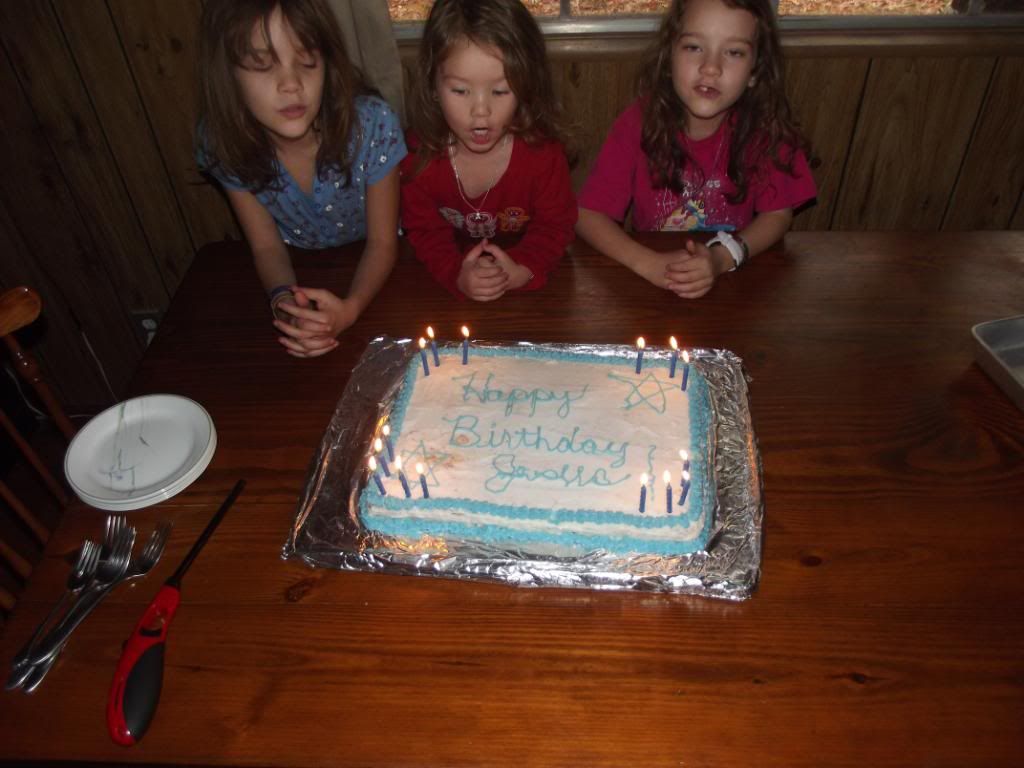 Here is Jesus Birthday Cake with candles. Well it is a portion of the bunches that should be on it. But if we would have put all of them we wouldn't have a house standing. Now that's a lot of CANDLES...
My daddy caught us singing Happy Birthday to Jesus.I am so embarrassed but it is for a good cause! I love you Jesus thank you for loving me..
I tell you that this cake was AWESOME and I am very proud of myself. Thank you Mommy for helping me.